"If you want it done right, do it yourself." We've all heard it a thousand times. But it's not always true. Here are some things you shouldn't do yourself:
Self Dentisty

Do-It-Yourself Heart Surgery

Fashion Critic for Spouse's Wardrobe

Selling Your Home For Sale By Owner.
And more people discover that last one every year. Even with low inventories, the percentage of homes that are successfully sold as For Sale By Owner (FSBO) has been on a steady decline for the last 25 years. See this chart: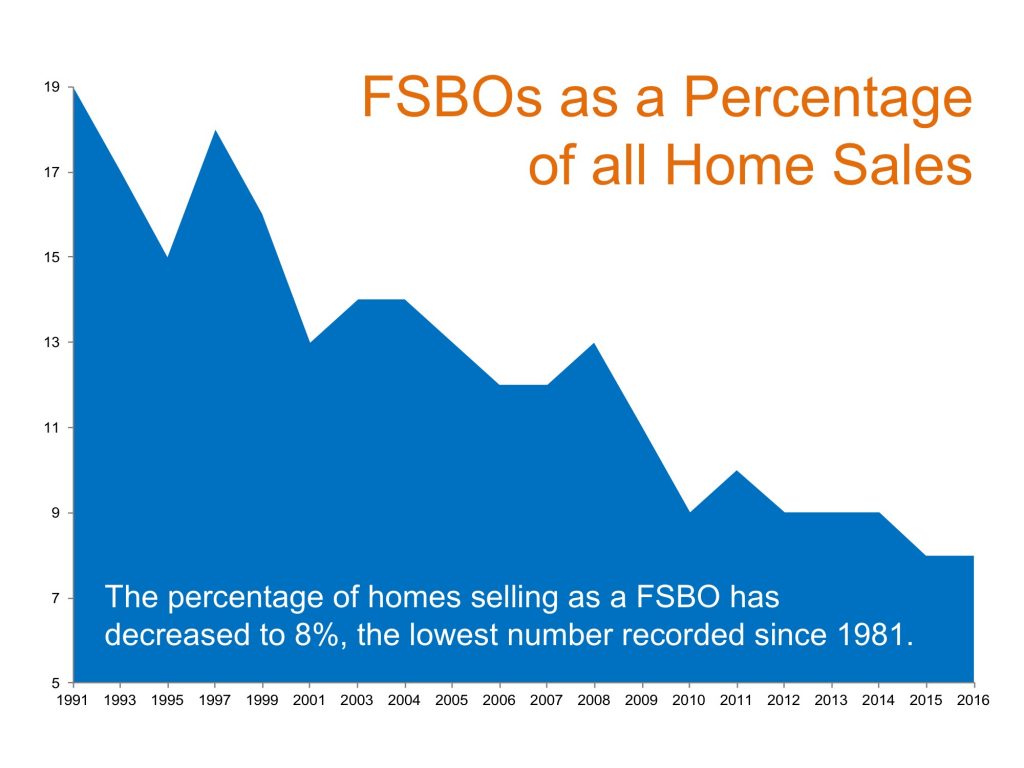 FSBO is not for the faint of heart. There are showings to coordinate. You have to be available when potential buyers can see the home. Can you take off work for the buyer who is from out of town and only avaialble TODAY? Are you prepared to drop everything and show the house in the evening? Do you have a plan for how to screen people who will be visiting your home? Have you consulted an attorney on how to structure the contract and how much he will charge for the service? Ready to spend your weekend listening to strangers detail every flaw of the home trying to get the best price?
I'm always surprised to hear FSBO sellers complain about how buyeres "try to haggle down the price" when their own motivation was to sell it themselves to "save" a commission. But did they?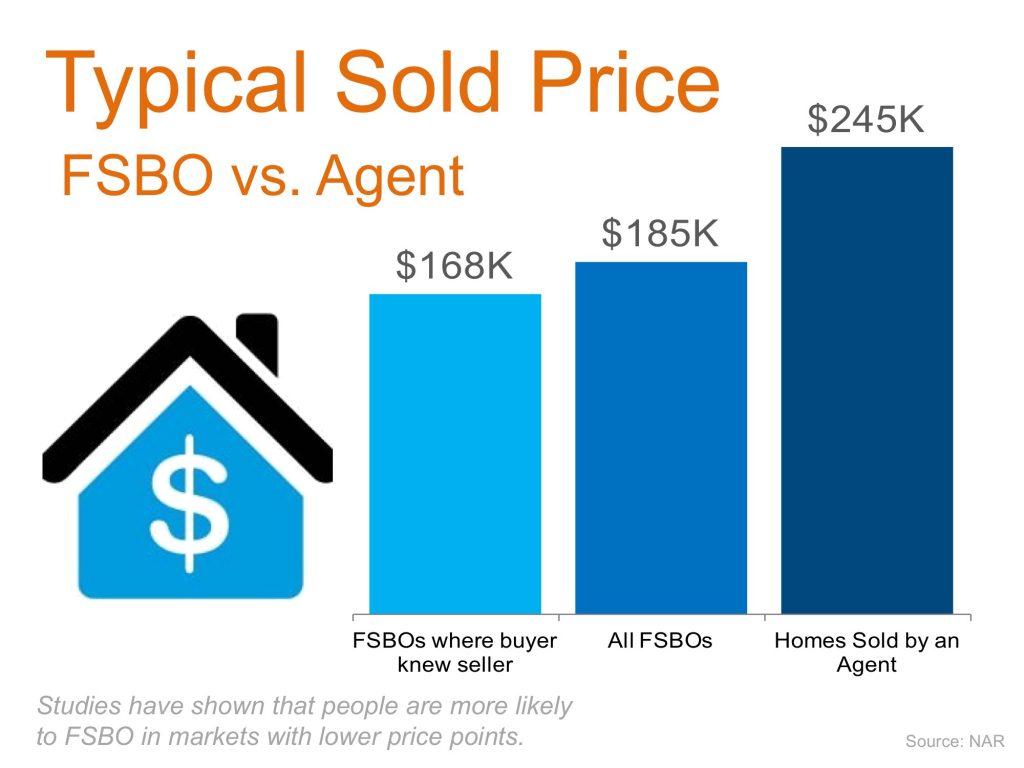 It's a fact. Homes sold by an agent bring more money TO THE SELLER, even after the commission is paid. While commissions are always negotiable between the agent and seller, 6% is a very common number for total commissions. From that both the buyer's and seller's agents are paid. If we take the chart above, after deducting a 6% commission from the typical $ 245,000 house the after commission amount to the seller is $230,300 compared to the $185,000 for All FSBOs. (I admit I'm ignoring the low figure for deals where the buyer and seller knew each other. Since many of these may be deals between family members, they can tend to fall outside real market values.)
Why is there such a big difference?
They have wide access to information to set an accurate market price for the home. Pricing the home accurately attracts buyers. Overpriced homes do not.

REALTORS® have lists of clients looking for homes now and can immediately begin marketing the home to that network.

You hire EVERY REALTOR IN THE AREA when you list with a REALTOR®. Your agent will work with buyer's agents who have their own clients, increasing the number of qualified buyers who see your home.

Agents are familiar with a variety of financing options and can guide the buyer through the process.

They qualify buyers, steering only buyers who have the means and motivation to buy the home.

They have full-time availability to show the home. They are available to show it when you are not.

They are experienced in effective showing proceedures.

Successful agents are effective negotiators.

REALTORS® advertise the home to the widest range of buyers. (My own listing are distributed world wide on over 300 websites.)

More "millenial buyers" (the single biggest group of buyers today) find the home they buy through an agent than any other way!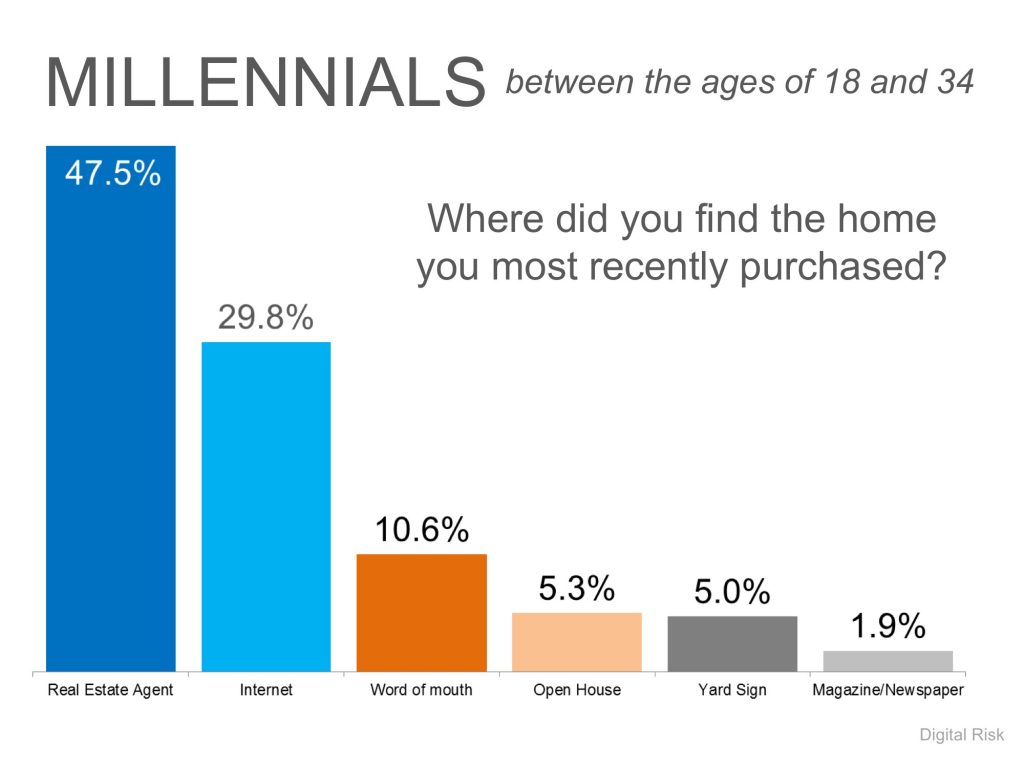 Think carefully before you decide to "Try selling it myself." Remember that your home is most likely to sell for the best price in the first fourteen days on the market. And if you advertise a house on the internet yourself, that clock doesn't reset if later you decide to use an agent. Buyers have seen it and question the home's condition or the accuracy of descriptions without ever looking at the house.